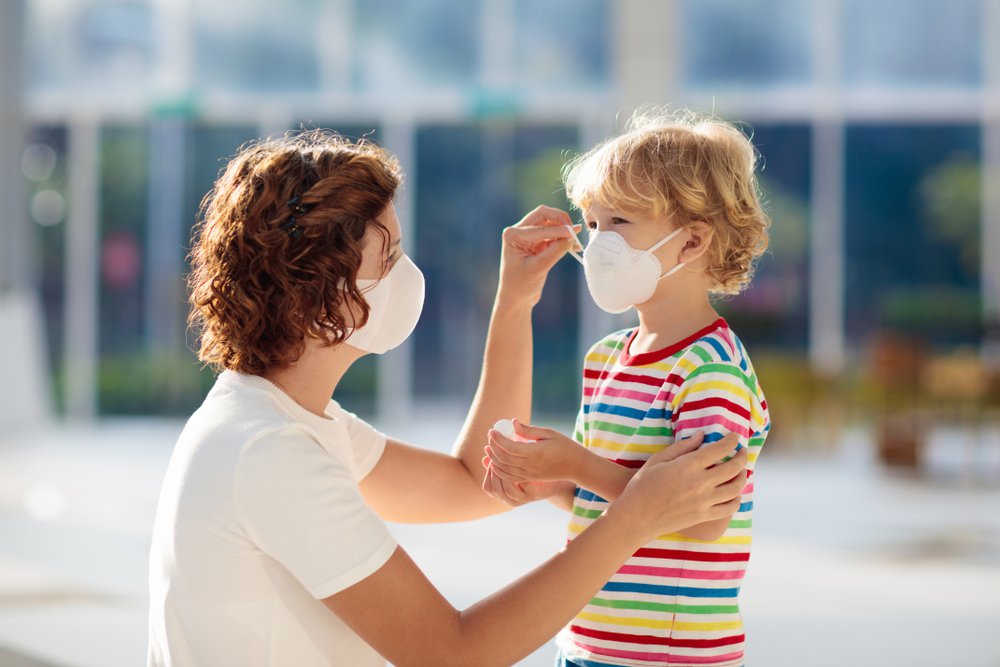 Model Proper Mask-Wear 
In order for your children to get comfortable with the idea of wearing a mask, be a good role model by routinely wearing your mask, and explaining how it keeps you and other people safe. If at-risk adults or children are in your home, emphasize the importance of wearing a mask when you're near these individuals as well. Just as children understand that they have to buckle their seatbelt before you drive a car, they will come to understand that a mask must be worn before going out. 
Practice Makes Perfect
Allow your kids time to practice wearing their mask properly at home before going out into public spaces. Show them how to put it on, take it off, and stress the importance of keeping it on until you are at home. Masks should sit snugly but comfortably across the face, covering the nose and mouth. 
Let Them Add Personal Touches 
When children feel a sense of ownership and control over mask-wearing, they are much more likely to wear their mask readily and enthusiastically. Encourage them to customize their mask with stickers, drawings or other safe decorations. Just be sure that the decorations do not interfere with the integrity of the mask or your child's ability to breathe. Do not decorate surgical masks. 
Make It A Craft Project
Make a mask or cloth face covering together at home. There are DIY masks you can make that do not require sewing and are often made with materials you likely already have at home, such as T-shirts, fabric scraps, and bandannas. If you do decide to sew a mask, ask your child what their favorite color or pattern is so it feels personable to them.   
Introduce A Sense Of Play
Help make mask-wearing fun with children by suggesting they put masks on their stuffed animals or dolls. Suggest that they use a toy doctor kit and take care of the doll, and ask them questions about their "patient." Your child's response about why the doll is wearing a mask can open up questions and clear any confusion about why it's important.  
Keep Masks Handy During Playtime
Have a few masks by your child's toys the next time they're playing with their siblings or friends. This will help make masks a normal part of their everyday world.


Premier Medical Associates is an award-winning practice that offers top-rated pediatric care at our Penn Hills and Irwin locations from board-certified pediatricians. Call us if you would like to set up an appointment for your child or if you have any questions about what type of mask your child should wear. We are open for in-office visits, and are currently offering video visits to patients who would prefer to stay at home.