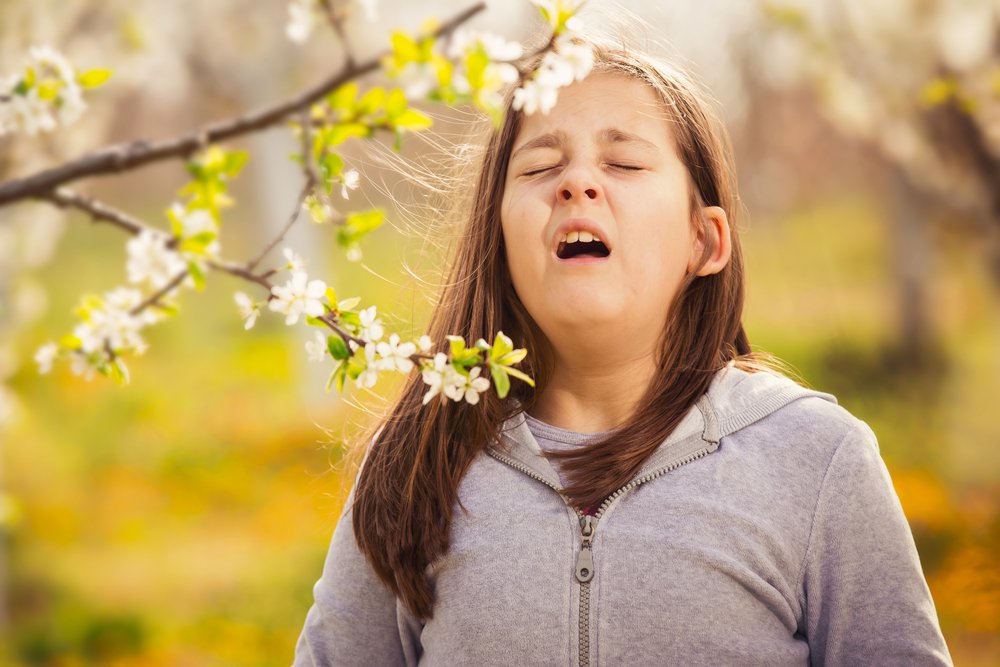 According to the American Academy of Allergy, Asthma & Immunology, 8 percent of Americans experience seasonal allergies,sometimes referred to as hay fever. Seasonal allergies are the result of our bodies overreacting to substances or irritants in our environment. 
We often think of Spring as a very short season, however, spring allergies last longer than many people think--from February until early summer. 
What Are The Symptoms Of Spring Allergies?
Itchy, runny nose
Itchy, watery eyes
Sneezing
Coughing
Dark circles under the eyes
Itchy sinuses, throat, or ear canals
Ear congestion
Postnasal drip
What Triggers Spring Allergies?
The most common trigger for spring allergies tends to be tree pollen, specifically from birch, cedar, alder, horse chestnut, willow, and poplar trees. Other spring allergy triggers include:
Grass
Ragweed
Mold spores
Campfire smoke
Insect bites
Chlorine in swimming pools
How Can I Treat My Allergies?
If you or a loved one are suffering from spring allergies, your best bet is to make an appointment with a qualified allergist. They will be able to help you identify your specific triggers, and come up with a personalized treatment plan to alleviate your symptoms. Additionally, you should practice the following tips to keep your symptom flare-ups to a minimum:
Monitor pollen and mold counts. 
Shut your windows and doors, especially on windy days. 
If you have to be outdoors for a long time or do yard work, wear a dust mask or an N95. 
Take a shower and change your clothes when you come back inside. 
Avoid cigarette smoke. 
Use a HEPA filter when indoors.
Take your decongestants, antihistamines or steroid nasal sprays before leaving the house. 
Keep your windows rolled up while driving. 
Talk to your allergist about getting allergy shots (a form of immunotherapy.)


Premier Medical Associates is an award-winning practice that provides expert allergy and immunology services. Dr. Robert Otte sees both adult and pediatric patients suffering from allergies and asthma in our Penn Hills and North Versailles locations. We are the largest multi-specialty physician practice in the Greater Pittsburgh area. Call us if you would like to set up an appointment for you or a member of your family. We are open for in-office visits, and are still offering video visits to patients to help mitigate the spread of COVID-19.