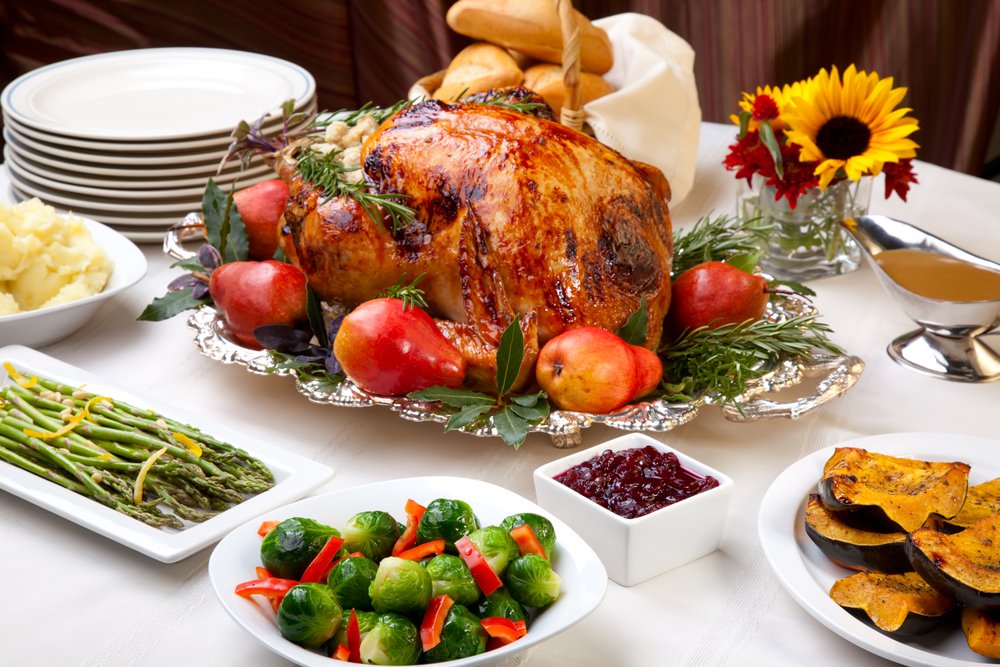 Thanksgiving is a time for family celebration and traditions, like splurging on a massive feast and throwing your diet to the wind. While it is only one day, the holiday doesn't have to end in gaining a pound or two, or three. There are plenty of ways to have a healthy Thanksgiving without cutting out all of your favorites. We've outlined 5 tips to help you think like a nutritionist and stay healthy this holiday.
Eat Breakfast

While many people think the best idea is to save up their calories for the big feast, this actually does more harm than good. If you show up starving, you are more likely to overeat. Try having a small, nutritious breakfast like an egg with whole wheat toast or oatmeal. When you've already had breakfast with protein and fiber, you will be able to be more selective of your food at the gathering.

Stay Active

Prepare for the holiday feast by staying active and sticking to your exercise routine -- or bumping it up a few notches. The key to weight loss is maintaining a calorie deficit, which means you are burning more calories than you are taking in. So, eating less (in a healthy way) and exercising more can help you keep off the extra Thanksgiving weight. This doesn't mean you have to become a Crossfit champion -- try taking a walk in the morning or joining in on the family football game.

Grab a Balanced Plate

When taking up your plate, be sure to fill your plate with lots of veggies in addition to the protein and starch you choose. Even though it's a splurge day, remember to still keep your portions in control. To help with this, instead of just grabbing everything that looks good, take a step back and survey the table. Once you have chosen what items you want, then you can grab controlled portions of them and build a balanced plate.

Skip Seconds

You might be tempted to go back in for a second helping, but it's best to resist that urge and have some great leftovers for the next day. If you forego seconds, you won't risk overeating, and you'll have more room for your favorite pumpkin dessert.

Limit Alcohol

You might be inclined to guzzle down some wine or apple cider before, during, and after your meal, but beware of that slippery slope. It's easy to drink a lot of calories without realizing it. Try drinking a glass of water in between each glass of wine so that you are limiting your drinking and staying hydrated.
You can still have a fantastic Thanksgiving celebration while keeping your health in check. Thinking like a nutritionist this holiday will keep you from having to do damage control when the festivities are over. If you are in need of nutritional guidance, Premier Medical Associates has a team of registered dieticians to assist you with all of your nutrition and weight loss goals.
Premier Medical Associates is an affiliate of the Allegheny Health Network and is the largest multi-specialty physician practice in the Greater Pittsburgh Area. Our highly experienced care team provides services like nutrition services and primary care for you and your loved one's needs. Visit our Monroeville office or call us at 412-457-0422 for more information.