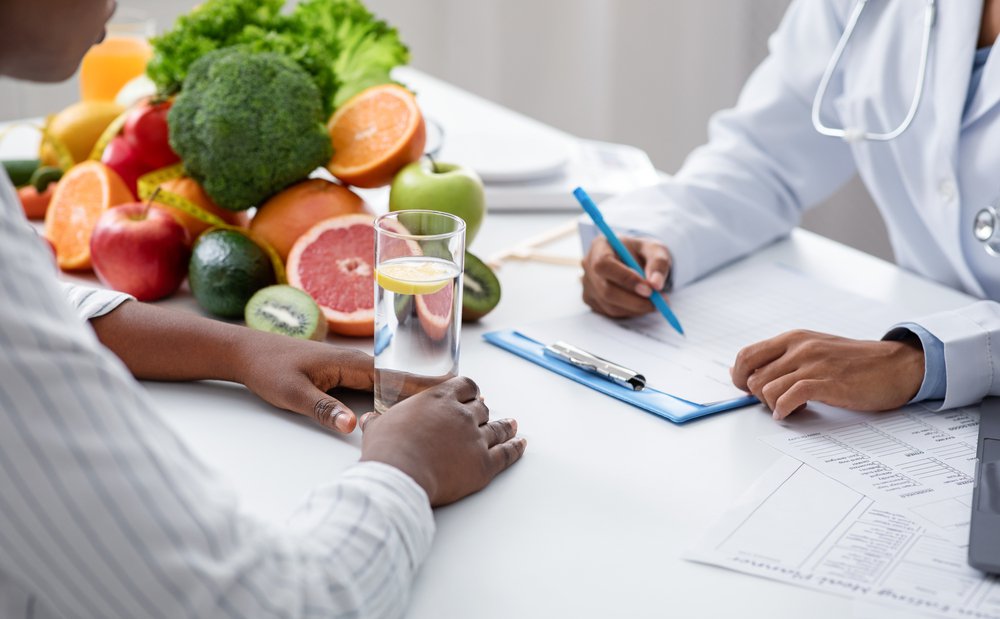 When it comes to what constitutes truly healthy food, misinformation and fad diets are a dime a dozen. It is more confusing than ever to know exactly what to eat, and how much of it we really need. Registered Dietitians/Nutritionists are here to demystify healthy eating once and for all.  
What Can A Registered Dietitian/Nutritionist Help With?
Registered Dietitians/Nutritionists create meal plans for patients that are nutrient-dense, balanced, and most importantly, tailored to your individual health needs. Whether you have a serious medical condition that requires you to carefully pick and choose the food you eat, or you simply want to eat better, a professional, medically-informed nutrition plan can reap enormous benefits for you. 
Embracing a healthy diet is also a crucial part of preventing many serious, diet-related health issues, like diabetes and heart disease. Even if you are not currently suffering from a chronic illness, meeting with a Registered Dietitian/ Nutritionist can help prevent the development of health problems in the future. In addition to creating personalized meal plans, a Registered Dietitian/Nutritionist can offer the much-needed motivation and emotional support that we often need when making lifestyle changes. 
Specifically, a Registered Dietitian/Nutritionist is trained to help patients manage:
Vitamin deficiencies
Anemia
Thyroid problems
Weight control
Allergies
Food sensitivities
Digestive disorders 
Diabetes (Type 1, 2, gestational, and pre-diabetes) 
Premier Medical Associates Registered Dietitian and Certified Diabetes Care and Education Specialist, Annabelle McCoy offers Medical Nutrition Therapy and Diabetes Education for any diagnosis, including people with type 1, 2, gestational, and pre-diabetes so that they can manage their blood sugar safely and effectively. If you need training on how to use your insulin pump, or how to correctly perform continuous glucose monitoring, Annabelle is qualified to assist you with that as well.
When Should You See A Nutritionist?
If one or more of the following apply to you or a loved one, we encourage you to make an appointment with our Nutrition and Diabetes Education services at our One Monroeville Center office. Speak with your doctor if you have:
Irregular bowel movements
Food allergy or food sensitivity 
Regular heartburn and/or acid reflux
High cholesterol 
Sharply increased or decreased appetite
Disordered/emotional eating
Are trying to become pregnant
Have any nutrition-related questions


Premier Medical Associates is an award-winning practice that provides expert nutrition services along with numerous other specialities to patients in Western Pennsylvania. Call us if you would like to set up an appointment for you or a member of your family. We are open for in-office visits, and are currently offering video visits to patients to help mitigate the spread of COVID-19.